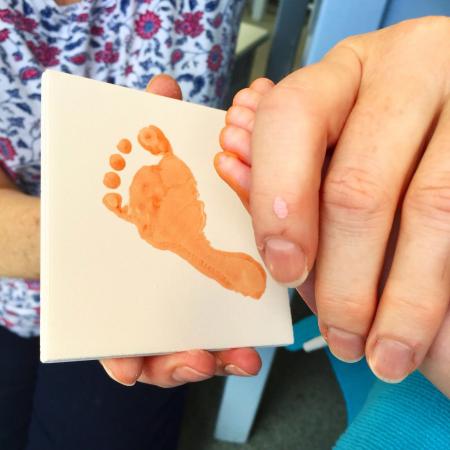 We are offering one free footprint  tile for any baby less than three months old.  
We will do the footprint and write on the tile for you too or alternatively, you can choose to do the writing yourself. 
There is no obligation to purchase anything else on your visit although you may wish to enjoy refreshment while you are with us or decide to do additional ceramics.   It's totally up to you.